Catholic Communications, Sydney Archdiocese,
29 Oct 2015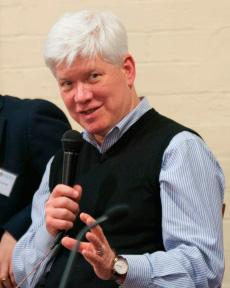 Professor John Haldane, Papal adviser to the Vatican is regarded as one of the world's foremost Catholic philosophers and leading public intellectuals. Now in a remarkable coup for the University of Notre Dame Sydney, he has been appointed to a Visiting Professorship with the School of Philosophy and Theology, and will teach a unit entitled "The Good Society its Nature and Foundations" throughout the 13-weeks of Semester One in 2016.
In a series of two hour lectures each week, Professor Haldane will explore the relatively recent movement away from the common philosophical and religious consensus inherited from the Greco-Roman and Judeo-Christian traditions to examine the different responses to the challenges of modern contemporary societies.
"This is an amazing opportunity for our students as well as Sydney academics, seminarians, religious and the general public," says Dr Angus Brook, Associate Dean of UNDA's School of Philosophy and Theology, adding that he is also hoping Catholic professionals in law, politics and business will also consider enrolling in the course.
"To hear and engage with Professor Haldane is a wonderful opportunity for anyone interested in the ideas of ancient, modern and contemporary thinkers and to join in discussions of what we might reasonably hope for in the way of substantial philosophy of personal and social morality," he says.
For students and academics the unit will be credited  towards their degree, but for others keen to hear Professor Haldane and attend his lectures, the University offers "audit enrolment" or as it is also known: "not for credit enrolment." In other words for a small fee, interested individuals can enrol and attend each of the 13-week lecture series, participate in discussions and have access to all resources and materials associated with the course, without having to undertake examinations or assessments.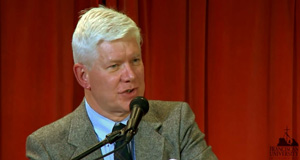 Professor of Philosophy and Director of the Centre for Ethics, Philosophy and Public Affairs at the University of St Andrews, Scotland, Professor Haldane has held fellowships at St John's College, Oxford, the University of Pittsburgh and earlier this year was appointed J. Newton Rayzor Distinguished Chair in Philosophy at Waco, Texas' Baylor University. In addition he has lectured widely throughout the US and Britain and in the 1990s pioneered the Analytical Thomism movement which explores the thought of St Thomas Aquinas, Doctor of the Church and Patron of all Universities, and the relevance of his thought to modern philosophical ideas.
"He is without doubt one of the most outstanding and most recognised philosophers in the world," says Dr Brook.
In June 2008, Professor Haldane made his first trip to Australia as one of the leading speakers at the Truth and Faith in Ethics Conference hosted by the University of Notre Dame and the Catholic Archdiocese of Sydney where he spoke on "Moral Reason and Faith."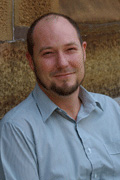 His association with the Archdiocese continued in March 2011 when he was appointed to the Board of Solidarity, Australia's first online journal established in a joint venture between the Archdiocese of Sydney's Justice and Peace Office and the UNDA's Centre for Faith, Ethics and Society to provide a forum for leading thinkers, academics and intellectuals to discuss Catholic social thought, doctrine, moral traditions and secular ethics.
Four months later in July 2013, Professor Haldane made his second visit to Australia as one of an impressive line up of more than 16 international and national presenters and keynote speakers at Notre Dame's historic four-day Traditions Conference where he discussed "What philosophical sense can we make of the concept of Sacred Tradition."
The then Bishop of Parramatta and now Archbishop of Sydney, the Most Rev Anthony Fisher OP was also a leading speaker at the Traditions Conference.  Recognised as an international scholar on bioethics, he delivered an address on "Catholic Moral Tradition."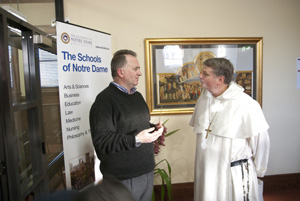 Now thanks to the efforts of UNDA's Deputy Vice Chancellor, Professor Hayden Ramsay, Associate Professor Sandra Lynch, Director of the University's Centre for Faith Ethics and Society and the School of Philosophy and Theology, Professor Haldane is coming to Australia and starting on 23 February next year will teach a full unit at the University throughout Semester One.
In addition to lectures, teaching, professorial fellowships and his role as Papal advisor to the Vatican, Professor Haldane is well known to many Catholics and non Catholics from his radio broadcasts on the BBC World Service, his BBC television series "The Big Questions" on nuclear disarmament, his contributions to other TV series such as "The Heart of the Matter: God Under the Microscrope."
A prolific author, his books are internationally acclaimed. He also regularly contributes columns to British and international newspapers and has frequently been interviewed by ABC's Lateline and 7.30 Report.
To find out more about enrolling in the 13-week unit presented by the acclaimed Scottish-born philosopher, contact Dr Angus Brook at the UNDA School of Philosophy and Theology either by emailing angus.brook@nd.edu.au or calling him on +61 2 8204 4182
Taken from: https://www.sydneycatholic.org/news/latest_news/2015/20151029_1481.shtml